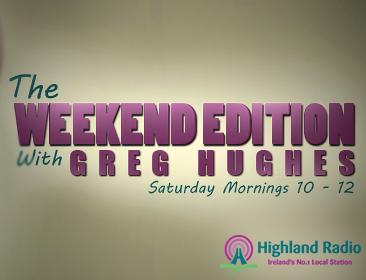 On this week's Weekend Edition with Greg Hughes
We have a special report from Letterkenny General Hospital one year on from 2013's devastating floods.
Billy Banda joins us in studio and claims racism in Donegal is rife with the council and other agencies doing little to address the problems.
In our regular crime slot, Garda Sergeant Paul Wallace talks cyber crime, road safety and makes an appeal following a car break-in  Burt.
And Martin tells how is 17 year-old niece can't get her provisional drivers licence because she doesn't have a utility bill!
Listen back to part one:
Part Two: