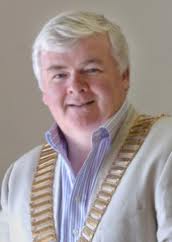 A Donegal councillor has raised concerns after it took over three hours to turn off a burst water mains in Buncrana this week.
The water burst happened on Lower Main Street in Buncrana just after 9pm on Wednesday night.
The issue wasn't resolved until almost three hours later, after hundreds of litres of water had gushed down the street.
Cllr Nicholas Crossan has questioned why it took so long for the emergency response: