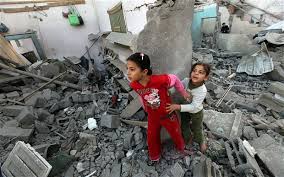 Donegal County Council is expected to join the growing number of bodies calling for the Israeli ambassador to Ireland to be expelled.
Almost 1400 Palestians have been killed and almost 7500 injured since Israels offensive on the Gaza Strip began on July 8th.
The majority of members are set to pass a Sinn Fein motion calling for Boaz Modai to be expelled from Ireland this afternoon.
Over 30 Cllrs signed the motion on Monday.
Cllr Gary Doherty says Ireland must send a clear message to Israel: