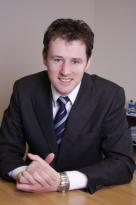 It's emerged that some sheep farmers in Donegal may lose out on their single farm payments from next year due to new regulations contained in the new Common Agricultural Policy agreement.
Donegal NE Deputy Charlie Mc Conalogue says the Department of Agriculture has confirmed to Fianna Fáil that from 2015, commonage farmers who do not put stock on the commonage will not be eligible for the Single Farm Payment. This, he says, will have a serious impact on Donegal, where 30% of land is under commonage.
He says after new regulations excluded many Donegal commonage farmers from the Glas scheme, this is a further blow.
A working group is being established to look into the issue, but Deputy Mc Conalogue says MInister Simon Coveney must intervene immediately................