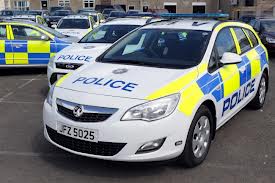 Police have blamed dissident Irish republicans for a gun attack on one of their patrols in Derry.
The patrol was driving along Westland Street in the Bogside in the early hours of this morning.
A gunman opened fire and hit the car twice.
The police say it is fortunate members of the patrol or civilians were not hurt or killed.
Superintendent Garry Eaton, the G District Operations Manager, said: "It is fortunate that we are not speaking about deaths or injuries today. Members of the crew were kept safe by protective equipment on the vehicle, however if the shots had missed, then anyone walking or standing on the street could have been hit.
"The officers were carrying out normal patrolling to keep the community safe. Those who organised and carried out the attack were totally reckless and showed total disregard for the lives of people in that community.
"Despite this incident; we remain committed to providing the people of Derry with the type of positive and dedicated policing that they ask and expect of us."
Detectives are appealing for information. Information can be given on the police non-emergency number 101. Alternatively, it can be provided to the Crimestoppers charity anonymously on 0800 555 111.