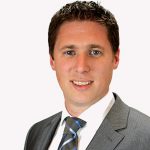 Midlands North West MEP Matt Carthy has written to Taoiseach Enda Kenny urging him to reconsider the nomination of Phil Hogan as EU Commissioner.
Independent MEPs Midlands North West Luke "Ming" Flanagan, and Marian Harkin have also come out in opposition to Mr Hogan's candidacy, meaning the majority of MEPs in the Midlands Northwest are against his candidacy.
Matt Carthy says that Phil Hogan has been a poor, ineffective Minister.
And he says he has only been nominated because of his loyalty to Enda Kenny rather than his ability to deliver for Ireland: