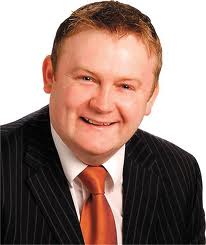 Former Donegal County Cllr Dessie Larkin has been officially appointed as Letterkenny's first ever Town Centre Manager.
The former Mayor of Donegal and Letterkenny takes up his role on Monday, July 28.
The aim of the new role is to help boost business in the town and increase footfall in the towns Main Street.
And with one in six properties vacant along Main Street, Dessie Larkin is aware of the challenge that lies ahead: