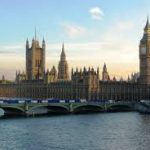 A review has found that letters sent to around 200 Irish republican terror suspects - assuring them they weren't wanted by police did NOT amount to an amnesty.
Lady Justice Hallett looked at the scheme and found there was a lack of strategy and structure but not a breach of the law.
The House of Commons was told this afternoon that such letters do not amount to an amensty, and in the event of new evidence being uncovered, the holders of letters may be arrested.
Donal Kavanagh has more...............