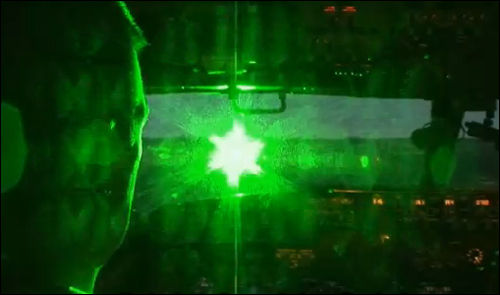 Aircraft in Irish skies were targeted by potentially deadly lasers 170 times in the last 18 months.
The Irish Aviation Authority says that its received reports from pilots of 158 such strikes in 2013.
In March of last year, a laser beam was shone at a plane coming in to land at Donegal Airport.
And Just last week an Air Corp helicopter transferring a critically ill baby from Letterkenny to a Dublin hospital was hit by a laser beam.
The beams can be a distraction and hinder the vision of pilots.
The beams can be a distraction and hinder the vision of pilots as Eilis Barrett is Operations Manager at Donegal Airport pointed out at the time of the Donegal Airport incident: