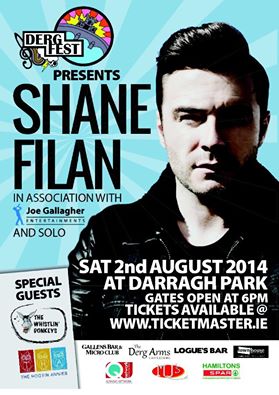 Sinn Fein Councillor Ruari McHugh has been accused of using the 'Dergfest' for his 'own needs' with his claims that flags and parades will put people off attending it also rejected.
The festival runs from Friday 1st to Sunday the 3rd of August in Castlederg and will be headlined by former Westlife star Shane Filan.
On Highland Radio News, Councillor Ruari McHugh says the amount of unionist and loyalist flags in the town would put people off attended.
This has been rejected by promotor Joe Gallagher who says the councillor should be more positive: