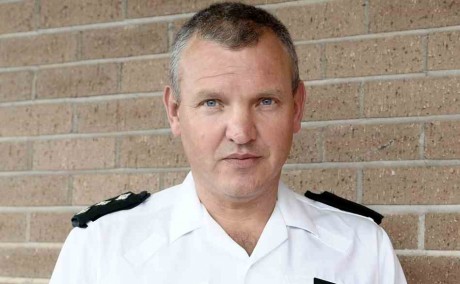 Police have defended their handling of a suspicious vehicle on Monday which caused significant disruption to residents in the Ballycolman Estate area of Strabane.
Around 30 families had to leave their homes as police examined the car which had been abondened in the area for a number of days.
Some residents have claimed the police handling of the situation was an over reaction as it seemed obvious that it was simply an abondened car.
Some were out of their homes from 11pm on Monday until 6am on Tuesday.
Responding Chief Inspector Andy Lemon, the Strabane Area Commander the presence of the car was reported to police by a resident on Monday afternoon.
He says that as they carried out detailed enquiries into the car and its origins, police suspicions were increasingly heightened.
Chief Inspector Lennnon says that in the interests of community safety, they had no option other than to carry out a clearance of the vehicle.
He added that while he regrets the disruption to the lives of people in the vicinity, the cause of it was down to those who abandoned a stolen car in the area.
During this operation police officers came under attack by youths throwing stones and paint bombs Chief Inspector Lennon points out that as a result of those actions, two cars belonging to residents of the area were damaged.