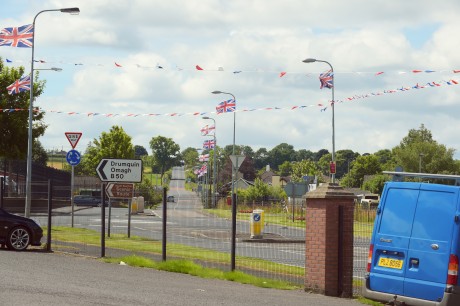 A Castlederg Sinn Fein Cllr has said the number of Loyalist parades in the town could put people off coming to the area.
There have been two loyalist parades in Castlderg this week with a further five to take place between now and July 14th.
Cllr Ruiari McHugh also branded the amount of unionist and loyalist flags in the town as "beyond ridiculous".
Dergfest which takes place in the town at the beginning of next month is being headlined by Shane Filan, Cllr McHugh says the amount of flags and parades may stop people from attending:
But Castlederg Ulster Unionist Cllr Derek Hussey is refuted the claims.
He says none of the unionists flags in the town are offensive, and he says parades actually attract people to the area: