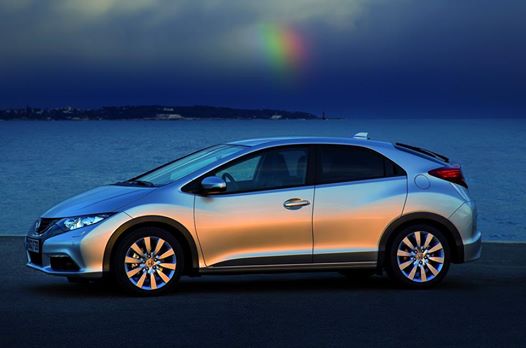 On Thursday July 10th John Breslin is taking the Honda Challenge, by driving to Dublin airport and back to see how much ….or how little it will cost!
There's a chance to win €300 if you can guess correctly how much he'll have to spend on fuel for the trip. The fuel is priced at €1.48 per litre and he'll be driving a 1.6 Diesel i-DTEC Honda Civic
To enter, text the word 'High, followed by your guess, then your name and address and send it to 53131 or from the North to 84555.
Entry will cost 30c or the sterling equivalent, plus your operator's standard charge.
The winner will be whoever gets the exact amount or nearest and if there's more than one correct answer, we'll put them into a hat and pull one out.
The winner will be announced on the Breakfast Show on Fri July 11th.
This promotion is sponsored by Highland Motors, Canal Rd, Letterkenny.
Have a look on Highland Motors Facebook page for up to date information
https://www.facebook.com/Highlandmotors.ie?fref=ts