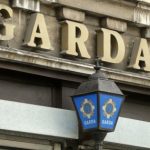 Gardai are warning people to be on the lookout for green 1986 Opel Astra car which has been seen acting suspiciously in East Donegal in recent days.
In the most recent incident, a car matching that description was seen today in the Gartan / Churchill area with four men in the car.
Gardai were notified and a garda car was sent out, but no specific incidents have been reported.