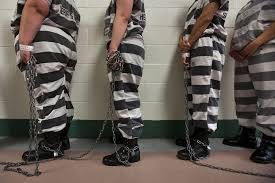 A Donegal County Councillor has said that re-offending criminals should be sentenced to 'hard labour'.
Councillor Patrick McGowen says that simply sending reoffenders to prison for a few weeks or months doesn't work.
He says people are being robbed and terrorised in their homes across Donegal, often by people who have already been jailed for such offences.
Councillor McGowan says the current system isn't working and its time to get tough on criminals: