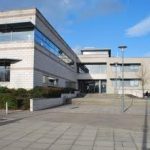 Institutes of Technology Ireland and IBEC have launched a new research and innovation strategy, and are highlighting how ITs are working with industry to generate growth and jobs.
In one of his last functions as a minister, Ruairi Quinn said ITs are at the forefront of change across the education sector.
That was echoed by LYIT President Paul Hannigan, the Chair of Institutes of Technology Ireland.
He said as well as setting out a shared vision, the strategy also serves to point out how important ITs are to local economies......