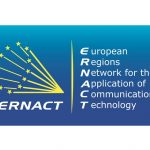 A Cross Border project to enhance IT and communications technology in the North West over 20 year ago will make a submission to the Joint Oireachtas Committee on the Implementation of the Good Friday Agreement tomorrow.
ERNACT, the European Regions Network for the Application of Communications Technology was set up by Derry City Council and Donegal County Council in 1991 to develop a range of digital projects with the help of EU funding.
Committee Chairman Joe McHugh says since then, ERNACT has worked on many projects, and has been at the forefront of enhancing communications infrastructure in the Northwest.
He says that gives the body a very important perspective which the committee wants to explore.....