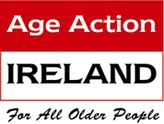 Groups representing the elderly say rural Ireland could be devastated if private bus companies pull out of the free travel scheme.
It comes as private transport companies have warned that they'll have to pull out of the scheme unless the government increases its funding.
The government says it has no plans to scrap the initiative, under a review aimed at stopping fraud - but private operators say they can't afford to run the scheme at current rates.
The government currently pays private bus companies ¬ 77 million a year to carry passengers with free passes - but the companies say that's no longer enough to cover their costs.
Gerard Scully is from Age Action Ireland.