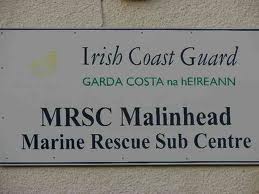 The search resumes today for a local sailor after his yacht was found moored off Sheephaven Bay.
The vessel has been anchored in the bay near Ards for up to the past ten days.
However, the alarm was only raised over the weekend when the coastguard became aware of the situation, and called in the gardai.
They boarded the yacht and found no trace of the man who is understood to be from the Inishowen Peninsula.
Jim Crerand is Duty Officer at Malin head Radio Station - He's been outlining the sequence of events since the vessel came to their attention over the weekend..............