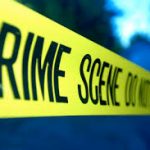 A post mortem is to be carried out on the body of a Donegal man alleged to have been involved in a number of stabbings in Germany.
The drama unfolded in the early hours of Monday morning when a man stabbed a taxi driver, a truck driver and another man before being knocked down and fatally injured on a motorway.
The suspect's been named locally as 27 year old Enda McLoughlin from Carndonagh in County Donegal.
A German newspaper reports that McLaughlin hailed a taxi from Heerlan in Netherlands across the border to Germany, and stabbed the driver upon arrival.
He then fled the scene stabbing another man before hailing a separate taxi to Cologne - en route the driver received a warning over radio in German that the previous taxi driver had been stabbed.
McLaughlin asked for the taxi to stop briefly at a hotel, after which the car sped off. He then attacked a truck driver, seriously injuring him.
The three victims were treated for their injuries in hospital.
Mr McLaughlin is reported to have been hit by a car as he was being chased by police.
The next kin of has been informed, and assistance offered through the Department of Foreign Affairs.