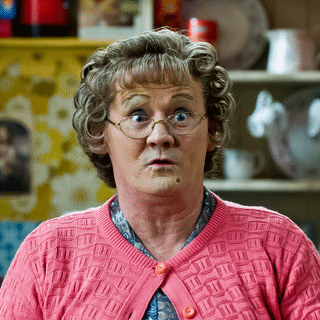 BRENDAN O'CARROLL WAS on The Graham Norton Show last night, ahead of this year's release of Mrs Brown D'Movie.
And it turned out a surprisingly large number of British people had never realised Mrs Brown was a man!!! Hilarious..
Brendan O'Carroll is now also is hoping to buy a stake in David Beckham's soccer franchise.
The Irish TV star is a big fan of the sport who lives in Florida - where the legend's new club will be based - and he is keen to support his soon-to-be local team
He said: "I'm hoping to buy into it. I'd love the US to do well at soccer as it would be so good for the game.
"It used to be a girls' game in America, but interest in soccer has really grown."
However, Brendan has ruled out a comedy collaboration with David, insisting he just isn't "funny" enough.
He said: "Beckham is not really funny."