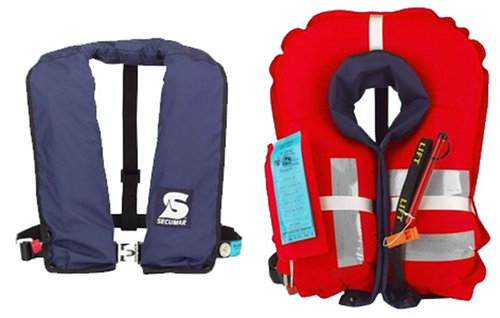 Volunteer coastguards today(Sun) called for power to impose penalties on small boat users who fail to wear life-jackets.
The call came after four men were seen packed like sardines into a small boat with no room to move as they fished.
Although Killybegs Coast Guard, which accidentally spotted them off St John's Point while on a search and rescue training course, provided them with life-jackets the boat had to be rescued later by a separate life-saving service.
The incident followed a series of alerts in recent weeks with, in one instance, two men being rescued from a €50 supermarket dinghy.
The latest incident on Saturday involved four men sailing their small craft with a tiny engine all the way across Donegal Bay from Bundoran to St John's Point near Killybegs without lifejackets.
They then, after being provided with lifejackets by Killybegs coast Guard volunteers, they sailed back all the way, bypassing Bundoran when their propeller was damaged on rocks.
The craft was rescued in the Drowse estuary on the Donegal-Leitrim border by Bundoran RNLI.
Killybegs Coast Guard said it is law that on vessels under seven metres all passengers must have life jackets on. Children must have them on when out on any size of boat.
Killybegs Coast Guard's Derek McCabe said volunteers don't have powers of regular employed coastguards or gardai to impose penalties or confiscate craft. He added that maybe they should be given stronger powers by the government.