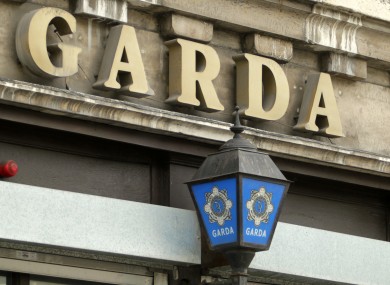 Garda have made further arrests as part of their investigation into prostitution in Donegal.
Yesterday, six Romanian nationals appeared before a special sitting of Letterkenny District Court yesterday on prostitution-related charges following a garda operation in Letterkenny.
Detective Sergeant Carroll told the court that the Riverside Apartment complex on Pearse Road had been under surveillance for some time.
Four women who were arrested at 20 Riverside Apartments were charged with knowingly permitting their premises to be used for the purpose of prostitution.
Two further people, also arrested on Thursday night, 35-year-old Camelia Ungurianu of 16 Riverside Apartments and 38-year-old Mr Ionel Bojaoga with an address given at 7 Duffy's Lane, were both arrested at 16 Riverside and charged with operating/managing a brothel.
The court heard that while the four women pleaded guilty to their charges, Ungurianu and Bojaoga denied the charges against them.
Judge Kelly convicted each of the four women, ordering them to enter a 12-month peace bond not to reoffend on the condition they left Ireland no later than June 22.
The judge agreed to hand each defendant €300 of the money seized during the raid, to pay for flights, bus travel and other expenses.
Judge Kelly remanded Mr Bojaoga in custody to appear before Harristown District Court on Friday, June 27, while Ungurianu was released on continuing bail in her own bond of €250, with the conditions she must sign on daily, surrender her passport and not interfere with witnesses.
Ungurianu will appear before Judge Kelly at Letterkenny District Court on Monday, July 7.