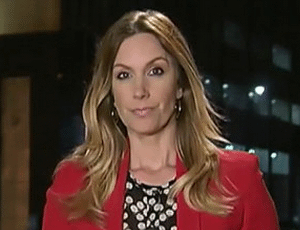 You'd think that you'd at least be safe from crime outside a police station. But that would be underestimating the brazen opportunism of some crimimals.
TV reporter Heather Holmes found this out the hard way when her handbag was stolen from the news truck while she was live on air.
Heather was outside Oakland Police Headquarters in California, reporting on a woman who had been robbed and beaten that day, when the theft occured.
Her handbag and purse were taken from the unlocked van parked just a few steps away from the crew and across the road from the police station.
The reporter for KTVU cancelled her credit cards and changed her locks but not before the thieves had already used her bank card - just 20 minutes after taking it.
Although understandably annoyed, Heather redirected attention to the victim of the violent mugging that she had been reporting on at the time.