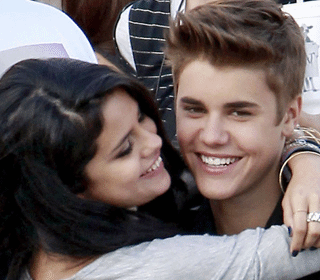 Justin Bieber and Selena Gomez reportedly attended a bible study class together on Wednesday.
The newly-reunited couple appeared "smitten" with one another at the session at City Church in Los Angeles, where they sat quietly with friends and listened to a sermon from Pastor Judah Smith.
And it seems the sessions have been having a positive effect on Justin, following months of controversial antics.
The 20-year-old singer won back the 'Come and Get It' star - who he has had an on/off romance with since 2010 - after vowing to curb his wild ways and even change his friends.
And as a symbol of his new direction, Justin presented Selena with a £6,000 Segway at his Beverly Hills home so they can have "good, clean fun" together.
The source added: "It was when she agreed to go to his house that he gave her the new, shiny Segway.
"He thought a Segway would be a chance to prove they can have good, clean fun together, and she thought that was a really sweet touch."