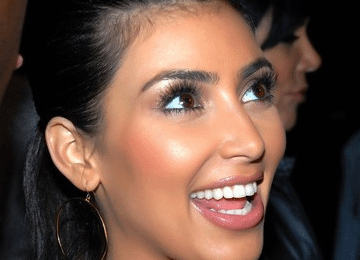 Kim Kardashian is to release a video game next week.
The 33-year-old reality TV star took to her Instagram account to announce that her new mobile app 'Kim Kardashian: Hollywood' will be available to purchase in a few days time.
The brunette beauty posted a trailer of the new game on the social networking site, which she accompanied with the caption: "Excited to announce the new #KimKardashianGame launches next week on the App Store and Google Play!
The game allows the player to choose a celebrity character and navigate them around Hollywood as they attempt to gain fame, attend glamorous events, join in photo shoots and fall in love.
However, along the way, your character meets animated Kim as she assists you on shopping trips, nights out and styles you for shoots.
Kim, who has 12-month-old daughter North with her husband Kanye West, hinted that she had a new game in the pipeline yesterday after she posted a picture of her in the recording studio.