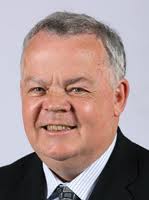 An East Derry MLA says unless the 100-short term Department of Social Development posts offered to Driver and Vehicle Agency staff in Coleraine become permanent, the move will be seen by some as "the greatest exercise in exploitation".
DSD Minister Nelson McCausland announced last evening that 100 short term call centre type jobs would be located in Coleraine until Christmas. It's understood the jobs are surplus jobs from the British civil service, centred on trying to track down fathers who are behind on support payments.
However, John Dallat says the Coleraine workers, whose jobs are going are being paid until Christmas, and the fear is this is a just means of getting outstanding work done at no cost......