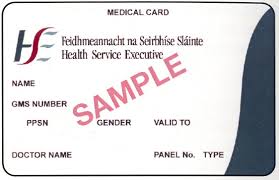 New statistics show that over half the population of Donegal has a full medical card.
An analysis by The Irish Times show that just under 55% of people in the county have a full medical card a marginal reduction on the figure for 2012.
The next highest is in Mayo with 49%, then waterford with 48% and Louth with 47%.
Dublin has the lowest rate - with 30% of the county's population with a full medical card.
The Irish Times figures show significant regional variations in the number of discretionary medical card.
1.95% of Donegal's population has a discretionary medical card - above the national average of 1.55%.
Laois/ Offaly has the highest rate of discretionary medical card holders at 2.52%.