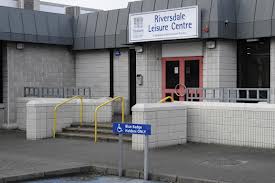 Strabane District Council has confirmed plans for a new leisure centre in the town.
The money needed will be borrowed over a three year period starting in 2015.
A location for the new centre has yet to be confirmed and it is understood as many as five sites are being examined. An assessment of these sites is currently under way and Strabane District Council has confirmed that a report is expected "in the near future".
While the exact locations being looked at have not been disclosed, one of the key components of a suitable site is that it is in a 'shared space'. Concerns have been expressed previously over Riversdale Leisure Centre's location in the predominantly Catholic Lisnafin Park.
Among sites understood to be in the mix for a new build are the Scor Site at the Canal Basin in the town centre, a stretch of land between Strabane and Artigarvan and land on the main Strabane to Sion road.
Plans for the new £10 million leisure centre were given the green light following a report which found that Riversdale was no longer fit for purpose.
In their findings the consultants highlighted numerous concerns over the facility including its age and condition, the lack of capacity, limited parking and poor disabled access.
In their feasibility study the firm proposed that Strabane District Council move ahead with a brand new 4,000sq metre facility comprising two swimming pools, fitness suite and cafe.
External to the actual centre should be a floodlit grass pitch, bowling green, children's play park, car parking and full disability access.
While the project has been rubber stamped by Strabane District Council, permission to borrow the £10 million needed will have to be signed off by the new Super Council.