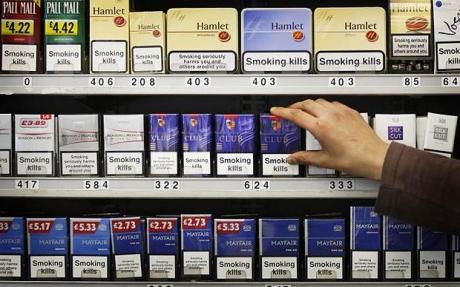 The Irish Cancer Society is welcoming the introduction of laws that will ban branded cigarettes from being sold in Ireland.
We've become the first country in the EU to introduce laws for plain packaging of cigarettes - after Ministers signed off on the legislation at this morning's Cabinet Meeting.
Ireland will follow Australia and New Zealand as the only countries in the world to ban cigarette makers from showing their logos on boxes.
Kathleen O'Meara of the Irish Cancer Society says the plain packaging will discourage young people from taking up smoking: