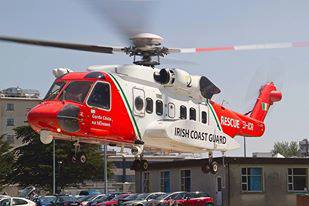 The Irish Coast Guard has used a recent incident in Donegal to warn people of the dangers od taking to the sea in inflatable boats and dinghies.
Last week two men were found in an inflatable boat off St John's Point in Donegal Bay with no life jackets - the men, who were fishing,  did not realise the danger they were in - they were accompanied to return to shore.
The Coast Guard says these boats and dinghies are not designed for the sea.
Spokesperson Derek Flannigan says it is only a matter of time before someone is killed: