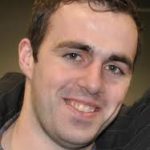 Donegal's 37 councillors have gathered in Lifford for the local authority's Annual General Meeting - which has already been adjourned.
Highland Radio News understands an agreement had been reached that would see a Sinn Fein Chairperson elected.
However it is believed that an all inclusive pact agreed overnight has been revised to give the chairperson's role to an independent.
Sinn Fein's Jack Murray hopes the council will run more smoothly this year: