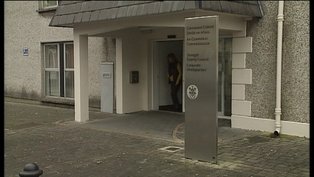 As well as an Independent Chair and Vice-Chair being appointed for
this year, a pact has been agreed on the rotation of the future Chairs
of the Council.
Independents, Sinn Fein and Fine Gael will all have a year each, while
Fianna Fail will take the Chair for two years out of the five.
Barry Whyte reports:
The separate groupings on the County Council met in the Mouth Errigal
Hotel last night to negogiate who would take up the position as the
new Cathaoirleach for the year ahead and the following five year term
of the Council.
Representatives from Fianna Fail, Fine Gael, Sinn Fein, Labour and the
Independents held discussions into the early hours of this morning.
From that meeting it was decided that the new Chair for this year
would be from Sinn Fein, but in further negogiations this morning
before 11 o clock, Sinn Fein agreed to swap their year with the
Independents, meaning that there would be an Independent Chair this
year, and a Sinn Fein Chair in 2017. Sinn Fein then attempted to swap
their year as Chair with Fine Gael, as they wanted the position during
the centernery of the Easter Rising. But Fine Gael would not agree to
this as they wanted to take up the position of Chair as soon as
possible.
When these discussions where then finalised, it was agreed that Cllr
John Campbell would be the new Cathaoirleach, and the vice would be
Nicolas Crossan.
In 2015 Fianna Fail would take up the position, while Fine Gael wold
in 2016, Sinn Fein in 2017 and Fianna Fail again in 2018.