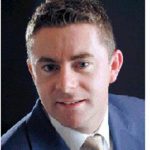 Donegal Senator Brian Ó Domhnaill has criticised Environment Minister Phil Hogan after a Fianna Fail motion aimed at defending the partnership ethos at local development companies was defeated in the Dail last night.
Significant changes are being made in how Local Community Services, including the LEADER Programme, are delivered, but Seanator O'Domhnaill says instead of simplifying the process, the Minister is adding further layers of bureaucracy, which is creating employment uncertainty.
He says there is a lack of transparency, and a real fear that work could now be contracted out to large multinational companies with no roots in local areas.
Last month, several hundred people attended a public meeting hosted by DLDC, Donegal's largest Leader company. However, Senator O'Domhnaill says it seems the minister still isn't listening............