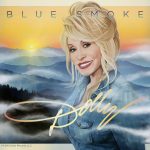 While she has one of the most recognisable images in showbiz, Dolly Parton wants to shed her skin for a challenging film role.
The 68-year-old country music legend says she is tired of being offered acting parts where she only plays heightened versions of herself and is instead looking for a distinctly different character.
The iconic singer, songwriter, musician and actress Dolly Parton brings her 'Blue Smoke World Tour' to the Odyssey Arena Belfast in June.
She recently told the Expess Newspaper:
"I would someday love to find a really great role in a movie," she reveals. "One where I didn't have the nails, wear high heels, the make-up. I would love to play a part that was worth tearing all that stuff up for.
"Something really, really good where I could really show that I could be a good actress. Most of the roles I play now are pretty much a version of my real self, but I think I could do some really serious acting with a great director."
And don't forget, Highland Radio, we have tickets for the Blue Smoke Tour on Tuesday the 10th June 2014. The trip includes overnight accommodation at the 4 star La Mon Hotel & Country Club. You can also enjoy a day exploring fabulous Belfast City Centre with lots of time for shopping.
To book your Dolly Parton, Blue Smoke Tour Trip email: Promotions now or call the station on 00353 74 91 25000