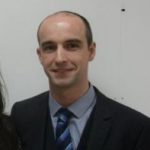 Newly elected Independent Donegal County Councillor Dessie Shiels says the first meeting of the local authority this Friday is a farce.
The first 45 items on the agenda is to fill positions on forums, committees and groups as well appoint the Chairperson and Vice-Chairperson of the council.
Councillor Sheils says no consideration is given to whether the councillors have any qualification or useful reason to be involved in the various bodies.
He has also questioned why 15 members are appointed to the Islands committee while only two are appointed to the Audit committee: