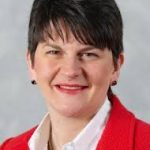 The Minister of Enterprise, Trade and Investment in the North has said it is outside Invest Northern Irelands control on whether or not businesses locate in Strabane or not.
Invest Northern Ireland confirmed last week that seven businesses are still interested in locating at a business park in Strabane.
In December 2012 Invest NI released a similar statement, but the business park on the Melmount Road remains vacant.
Speaking in the Assembly yesterday evening, West Tyrone MLA Micheala Boyle asked the Minister was there any update on the business park:
In reply the Minister of Enterprise, Trade and Investment Arlene Foster said her department and Invest NI continued to market the park to businesses in Ireland and abroad.
Minister Foster said while the process of businesses locating in Strabane has taken longer than expected, she said she was confident of businesses locating there eventually: