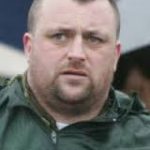 Following the bomb attack at the Everglades Hotel the newly elected independent councillor Gary Donnelly has said that Peter Robinson has done more damage to the economy than a bomb ever will.
At last week's local government election Mr. Donnelly topped the poll in the Moor ward and was elected to the new super council of Derry and Strabane.
He is a well known dissident republican and a member of the 32 County Sovereignty Movement.
In a statement to Highland Radio News Councillor. Donnelly said: "The people who planted this device will give their own rational. I am not willing to speak for them nor have I ever claimed to".
"I will not be acting as their cheerleader nor will I be calling them traitors but history has shown that the politics of condemnation do not work.
"What I will condemn is the overall situation that makes people feel that actions like this are necessary."
He added: "There is an onus on the people who planted this device to ensure that civilians are not injured but equally there is an onus on the PSNI to be aware of where they conduct their recruiting and propaganda. But everyone must ensure that the safety of civilians is paramount"
"As regards those who talk about the damage to the economy all I have to say is that Peter Robinson did more damage to the economy with one statement than that bomb ever will."