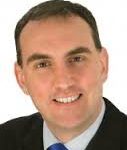 Senators from all sides are being urged to support a Fianna Fáil motion in the Seanad this week calling for the protection of obstetrician-led maternity services at regional hospitals.
The motion condemns proposals contained in a confidential HSE internal report to dismantle obstetrician-led maternity services in the West and North West region, and calls for the retention of a full Obstetrician led service in a number of hospitals, including Letterkenny General.
The confidential report, seen by Fianna Fáil last week, could result in the closure or downgrading of the maternity units at up to 4 regional hospitals in the Northwest.
The motion is in the name of Senator Marc Mc Sharry. He says Fine Gael and Labour senators would do well to note the mood of the people as expressed in last week's elections......