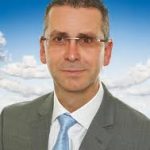 Outgoing Cllrs John Ryan and Martin Farren have been returned to Donegal County Council, with outgoing Cllrs Rena Donaghey and Paul Canning also deemed elected without reaching the quota. Sinn Fein's  Ciaran Mc Laughlin lost out by 117 votes.
After the 11th count in the Inishowen Electoral Area, FG Cllr Bernard Mc Guinness has been returned to the council Chamber in Lifford.
Update - After the 9th count, Sinn Fein's Jack Murray and Independent Nicholas Crossan have been elected.
As the counting of votes continues in the Inishowen Electoral Area, it's been confirmed that former IFF councillor Albert Doherty is returning to Lifford, this time representing Sinn Fein.
Fine Gael's Mickey Doherty will lose his seat, and his party colleague Cllr John Ryan is facing a battle to hold on to his seat with outgoing Buncrana Cllr Ciaran Mc Laughlin. The counting of votes is continuing, the distribution of Joe Murphy's 788 votes is set to be crucial in this intriguing count.
Fianna Fail's Martin Mc Dermott is the first new member to be elected to Donegal County Council, exceeding the quota by over 400 votes. The eleventh count in full -
Paul Canning  FF  1462
Nicholas Crossan  Ind  1652 ELECTED
Albert Doherty  SF  1636 ELECTED
Mickey Doherty  FG  820 ELIMINATED
Rena Donaghey  FF  1536
Martin Farren  Lab  1403
Paul Ferguson  Ind  94 ELIMINATED
Eilis Haden  DDI  107 ELIMINATED
Patrick Mc Carroll  Ind  671 ELIMINATED
Mary Mc Cauley  FF  605 ELIMINATED
Martin  Mc Dermott  FF  2002  ELECTED
Bernard Mc Guinness  FG  1726 ELECTED
Ciaran Mc Laughlin  SF  1307
Peter Mc Laughlin  FG  374 ELIMINATED
Joe Murphy  PBP  785 ELIMINATED
Jack Murray  SF  1706 ELECTED
John Ryan  FG  1360
Ryan Stewart  Ind  361 ELIMINATED