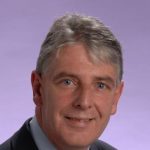 After a lengthy count, the Letterkenny Electoral Area count has concluded, confirming the final make up of Donegal County Council. The last seat went to a battle between Independent Donal Cullen and outgoing Cllr Mick Quinn following the distribution of Jimmy Kavanagh's surplus of 258.
Independent Councillor Michael Mc Bride returns, and outgoing town councillor Gerry Mc Monagle is being joined in Lifford by Independent Dessie Shiels.
Outgoing Mayor Ian Mc Garvey, the oldest councillor in the country, has been returned to Donegal County Council.
The Independent Cllr was br0ught over the quota on the transfers of Letterkenny Mayor Pascal Blake who was eliminated on the 13th count with 957 votes.
Jimmy Kavanagh (FG), Gerry Mc Monagle (SF),  Michael Mc Bride (Ind) and Dessie Shiels (Ind) are set to be elected, with Mick Quinn (SF) and Donal Cullen (Ind) battling it out for the final seat.
Update - James Pat Mc Daid has been elected to Donegal County Council, exceeding the quota in the 13th count.
Letterkenny Cllr Ciaran Brogan has been returned to Donegal County Council exceeding the quota of 1,719 following the elimination of Labour's Siobhan Mc Laughlin and the distribution of her 353 votes. Her party colleague Christy Galligan has now been eliminated, with his 419 votes being distributed.
Independent John O'Donnell has been elected to Donegal County Council, taking the second seat, and pledging to run as an independent candidate in the next general election.
Cllr Liam Blaney has been returned to Lifford after topping the poll and exceeding the quota on the first count. His surplus of 44 votes is currently being distributed. The first count in full
Billy Banda  PBP  183
Pascal Blake  Ind  648
Liam Blaney  FF  1763  ELECTED
Grace Boyle  FG  413
Ciaran Brogan  FF  1698
Tom Crossan  LRP  428
Donal Cullen  Ind  883
Peter Cutliffe  Ind  218
David Fisher  Ind  415
Christy Galligan  Lab  377
Jimmy Kavanagh  FG  896
Michael Mc Bride  Ind  1138
Noel Mc Bride  FG  828
Charlie Mc Clafferty  Ind  607
James Pat Mc Daid  FF  1314
Ian Mc Garvey  Ind  1338
Siobhan Mc Laughlin  Lab  338
Gerry Mc Monagle  SF  1213
John O'Donnell  Ind  1692
Mick Quinn  SF  1076
Dessie Shiels  Ind  955
John Watson  FF  480