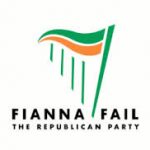 Fianna Fails election strategy looks to be paying off with tallies showing Liam Blaney, Ciaran Brogan and James Pat McDaid all in line for seats on Donegal County Council.
A 60.2% turnout in the area show the three with 1,727, 1,676 and 1,268 first preferences respectively.
Independent John O'Donnell also polled well collecting 9% of the vote.
Sinn Fein's Gerry McMonagle will hope to make the transition from town to county Council with 1,160 first preferences. His running partner Mick Quinn collected 1,048 votes.
Labour's Christy Galligan only managed 2% of the vote but Independent Dessie Shiels may be happy with his 5% or 949 first preferences.
Michael McBride secured 1,111 first preferences but Fine Gael's Noel McBride will be disappointed with his tally of 906. His running mate, Jimmy Kavanagh has 4.8% of fist preferences (900).
There are bound to be surprises and one or two upsets when counting proper gets under-way at the Aura at 9am Sunday.
The final tally: