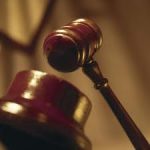 A Dublin man has appeared in Dublin Circuit Criminal Court charged with 50 counts of sexual offences against two young girls, a number of which are alleged to have taken place in Donegal.
Last April he was sent forward for trial by Judge Cormac Dunne at Dublin District Court.
Today Judge Mary Ellen Ring set a date for his arraignment of July 29 next.
She remanded the accused on continuing bail pending his next appearance.
The offences are alleged to have happened on dates between 2007 and 2011 at locations in Dublin and Donegal.
The charges sent forward from the District Court include 40 counts of child exploitation by inviting, inducing or coercing the alleged victim to engage in or participate in a sexual, indecent or obscene act.
This includes engaging in the production of child pornography.
There are three counts of alleged sexual assault and seven of defilement of a child under the age of 17.
A State Solicitor previously told the District Court that the DPP has directed that the accused, who cannot be named, is to be tried by judge and jury on all charges.
She told Judge Dunne a book of evidence was ready to be served on the defendant.
Today Sarah Jane O'Callaghan BL, defending, said there was a considerable amount of evidence to be dealt with by disclosure