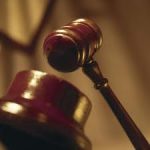 A man accused of dangerous driving causing eight deaths is to go on trial on July 15.
Judge John O'Hagan today(Wed) told both prosecution and defence that he is making a peremptory order that the trial will start on that day at Letterkenny Circuit Court.
He said at Donegal Circuit yesterday(Wed) that he was aware that delay created a great deal of discomfort and pain for the families of the eight people who died.
He said he also had a duty to defendant Shaun Kelly after he was told one witness would be unable to attend next week because of an operation.
Judge O'Hagan was fixing a trial date after Kelly, 24, withdrew a pre-trial fitness to plea application.
The judge observed that while the case could not proceed at Letterkenny next week it was only a matter of weeks before it would start on July 15.
His peremptory order means both sides must be prepared to start on the fixed date.
Mr Kelly, 24, is charged with the offences outside Clonmany, Co Donegal on July 11, 2010.
Mr Kelly, of Ballymagann, Buncrana, was the driver of the car in which seven of his friends died and the driver of a car coming in the opposite direction was also killed.
Kelly appeared in court as did several family members of those killed in the crash.
The people who died in the crash on July 11th, 2010 were Hugh Friel (66), Urris, Clonmany, Eamon McDaid (22)of Ballymagan, Buncrana; Mark McLaughlin, (21) of Ballinahone, Fahan; Paul Doherty (19), of Ardagh, Ballyliffin; Ciaran Sweeney (19), of Ballyliffin; PJ McLaughlin (21), of Rockstown, Burnfoot; James McEleney (23), of Meenaduff, Clonmany and Damien McLaughlin (21), of Umricam, Buncrana.