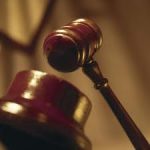 A man accused of dangerous driving causing eight deaths is before a court deciding on whether he is fit to plead.
The application by Shaun Kelly that he is not fit to plead opened today(Tues) at Donegal Circuit Court.
Judge John O'Hagan was told it could be tomorrow before all the evidence, mainly of a medical nature, is heard.
Mr Kelly, 24, is charged with the offences outside Clonmany, Co Donegal on July 11, 2010.
Mr Kelly, of Ballymagann, Buncrana, was the driver of the car in which seven of his friends died and the driver of a car coming in the opposite direction was also killed.
Letterkenny Circuit Court ruled earlier this year that there was an urgent need to have an expert assigned by the State to Kelly to see if he was fit to plead.
The State assigned a senior clinical expert to examine Kelly last month and make a report.
The defence also had reports compiled on him.
When the fitness to hear case opened attention was drawn to the Criminal Law Insanity Act 2006 under which the application is being heard.
Eoin McGonigal SC for Mr Kelly said the case had attracted a huge amount of attention. Any evidence in the fitness to plead hearing, if published, could impact on the mind of a jury member at a later trial.
Judge O'Hagan said anything that would affect the mind of a future juror should not be published.
He said: "The fact that the accident happened and people lost their lives and this application is being made is public knowledge. The evidence that is going to be adduced, in my view, should not be reported because it is inevitably going to affect the mind of any juror."
He repeated that what could be reported was that the accident happened and lives were lost and there was a fitness to plea action now before the court. Medical evidence should not be published.
He said: "It's common sense; not rocket science."
The judge said it was possible a decision of the court, depending on what it was, might not be reportable until after a full trial.
The court heard that under the Act offenders publishing the medical evidence in this hearing could face a penalty of up to a €3,000 fine and a year in jail.
Kelly appeared in court as did several family members of those killed in the crash.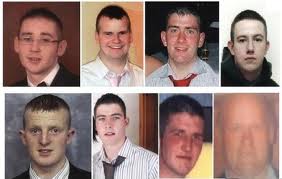 The people who died in the crash on July 11th, 2010 were Hugh Friel (66), Urris, Clonmany, Eamon McDaid (22)of Ballymagan, Buncrana; Mark McLaughlin, (21) of Ballinahone, Fahan; Paul Doherty (19), of Ardagh, Ballyliffin; Ciaran Sweeney (19), of Ballyliffin; PJ McLaughlin (21), of Rockstown, Burnfoot; James McEleney (23), of Meenaduff, Clonmany and Damien McLaughlin (21), of Umricam, Buncrana.