A war of words has erupted between the HSE and the Irish Nurses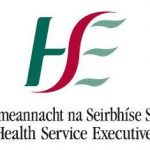 and Midwives Organisation over the terms of the Haddington Road Agreement.
The INMO says it was told by the state body last week that it wants to implement an extra 80 million euro in savings in the health service - that's on top of 212 million for this year.
Under the plan, the HSE wants to use Health Care Assistants to fill vacancies instead of agency nurses. It also wants to replace essential vacant posts with graduate nurses and interns with less experience.
But the HSE denies that these are fresh cuts - saying they're already built into the terms of the Haddington Road Agreement.
General Secretary of the INMO Liam Doran says patients lives will be put at risk if further cuts are implemented:
"Haddington Road cannot be used as a camouflage to attack the frontline of the health service. Staff in the health service are compliant with their obligations on the Haddington Road but this is a cut to far and absolutely will compromise patient care if implemented. But our task now is have the government rethink, the HSE rethink in the interest of patients and everyone else who works in the health service"