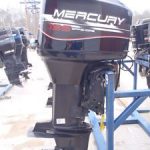 Gardai last night appealed for information in their search for eight boat-engines stolen from anglers in the one night.
Thieves struck at Lough Eske outside Donegal town and cut through chains to steal the engines worth a total of more than €16,000.
Although there were guests at two nearby hotels on the lake, the thieves escaped with the engines from the Lough Eske Angling Centre.
A Garda source confirmed that a CCTV camera attached to the centre had no images.
Members of Eske Angling Association have complained that the night-light attached to the CCTV over an adjoining office used by Inland Fisheries Ireland hasn't worked for over a year.
They have complained there were cobwebs over the CCTV camera and there was no light.
The IFI, which confirmed the thefts, has told local anglers that it provided security measures at the centre but the CCTV images were not sufficient to identify the thieves who appeared to have accessed the jetty from the lake last Sunday night.