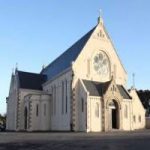 The Department of the Enviroment has allocated 106 thousand euro of funding for public enhancement projects in Co. Donegal.
The money, which is the second highest allocation in the country, will be spent in six location improving access and safety to public areas for local communities and visitors.
The work includes car park improvements at Magheraroarty Pier, a walkway to holy well in Doneyloop and a three-mile walkway between Falcarragh and Creeslough.
Junior Minister Dinny McGinley says the funding is a welcome boost: