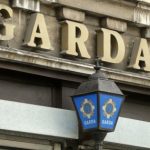 The Chairperson of the Letterkenny Joint Policing Committee is calling for the establishment of a new body to oversee policing in the town and its environs.
This week saw the final meeting of the outgoing committee, which is being abolished along with the town council from the end of the month.
Cllr Dessie Larkin says while it's being suggested that there should just be one single JPC for the county, the crime patterns and social challenges in the urban area are different, and a replacement is needed.
He says any new body should have powers similar to the local policing parnerships in Northern Ireland: