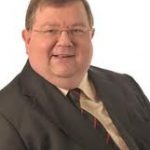 The Ulster Unionist Party's West Tyrone MLA Ross Hussey has slammed the Irish Taoiseach for his failure to meet with representatives of the Derg Valley Victims Voice.
The group believes victims of the Troubles in Castlederg and district have been neglected by the peace process.
The Taoiseach has been forwarded a portfolio detailing attacks on Castlederg – which at one time was the most bombed town in Northern Ireland – and details of the 29 murders that took place in the area.
Ross Hussey wants an explanation from the Taoiseach as to why he won't meet the group: